sbera007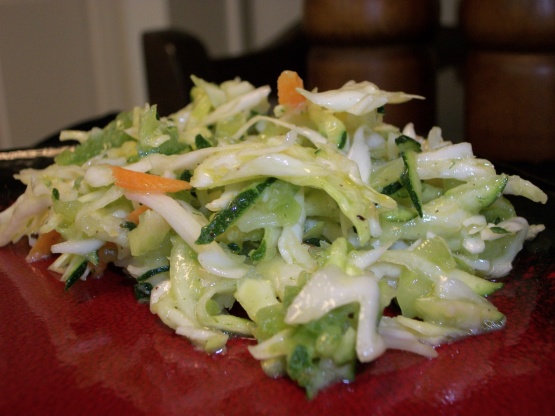 Yet another way to use the abundant garden zucchini. The dark green skin adds color contrast to the slaw.

I really wanted to like this, but didn't. The sauce is just way to tangy. I think it would have been better with a mayo based dressing. I may try again and experiment with the dressing b/c I really like the veggie combination. Reviewed for Pool Party.
Toss the zucchini, carrot, celery, pepper, and cabbage in a large bowl.
In small mixing bowl, whisk together the oil, lemon juice, mustard, salt and pepper to taste; pour over the veggies.