-Mar-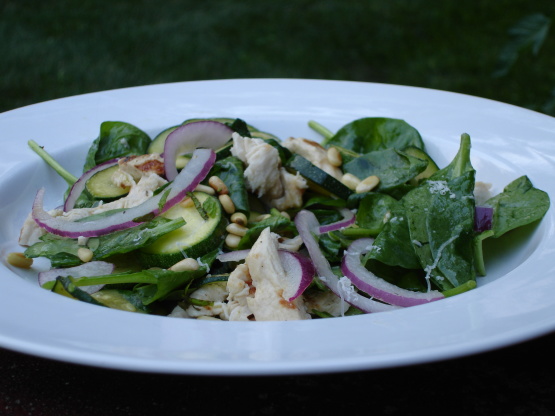 A cold salad spiced up with warm chicken. Great use for leftover chicken.
In a large bowl, whisk together the olive oil and lemon juice, adding salt and pepper to taste.
Add thinly sliced zucchini to the bowl and toss to coat.
Heat up chicken if cold.
When heated, thinly slice the chicken.
Toss the chicken with the zucchini mixture, spinach, red onion, pine nuts, cheese, and fresh mint.
Serve and enjoy!