Lvs2Cook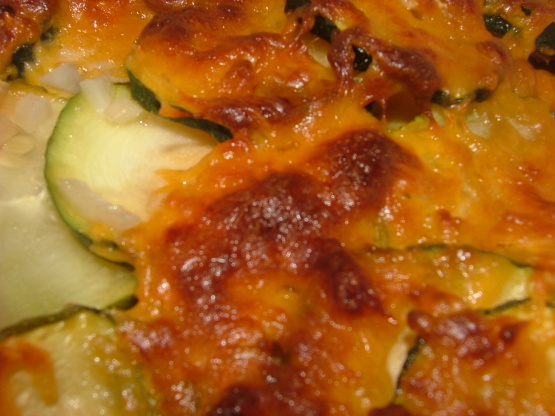 We've been making this for years -- a family favorite!

Top Review by Bliss
My only complaint is that I didn't double this recipe. DELICIOUS. I followed instructions to the "t". It's a good thing it wasn't for company, because I had a taste, and then another, and then.... A keeper for sure.
Preheat oven to 350º.
Put a layer of zucchini in baking dish. Dab with butter and sprinkle with salt and pepper and some of the chopped onions.
Repeat layers until zucchini and onion are used up.
Sprinkle cheese on top and spoon soy sauce over all.
Bake for 40 to 45 minutes.