Zucchini Carrot Casserole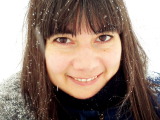 While trying to figure out what the heck to do with a 9 pound zucchini one day a couple of years ago, I discovered this recipe in my Company's Coming Vegetables cookbook. The title is somewhat uninspired and I actually called it something else so people would eat it! Try using Cheddar cheese soup instead of mushroom soup or just adding shredded Cheddar for a cheesy vegetable casserole.
Directions
Melt first amount of margarine in frying pan. Saute zucchini, carrot and onion until tender. (This may have to be done in batches) Add more margarine if necessary.
Stir in soup, milk, bouillon, first amount of stuffing mix and salt. Transfer to 2 quart casserole dish.
Melt remaining margarine in small saucepan and stir in remaining stuffing mix. Scatter over top of casserole.
Bake uncovered at 350F for about 25 minutes.