Hanka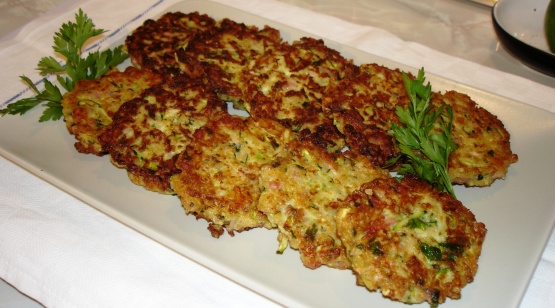 Fantastic zucchini cakes that makes healthy side dish or serve with mashed potatoes and cucumber salad and have a light meal.

Very good zucchini cakes, i also halved the recipe. Left out the ham though.
In a large bowl combine grated zucchini, cheese, oats, breadcrumbs, ham, onion, garlic, eggs and seasonings.
Mix well.
Shape into patties.
In a large skillet heat oil.
Fry patties until golden brown on both sides.