Zucchini Bread - Bread Machine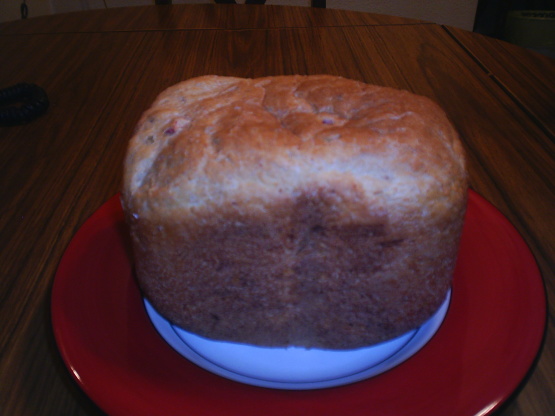 Originally from a packet of Red Star yeast, this recipe is good enough to use even when zucchini are OUT of season!
Directions
Place room temperature ingredients in pan in order listed. Select Basic or White Bread cycle with medium/normal crust. Check dough consistency after 5 minutes of kneading. If it is a dry and stiff ball, add liquid, 1/2 to 1 tablespoon at a time; if too wet and sticky, add 1 tablespoon of flour at a time. Remove bread when cycle is finished; cool.