Lvs2Cook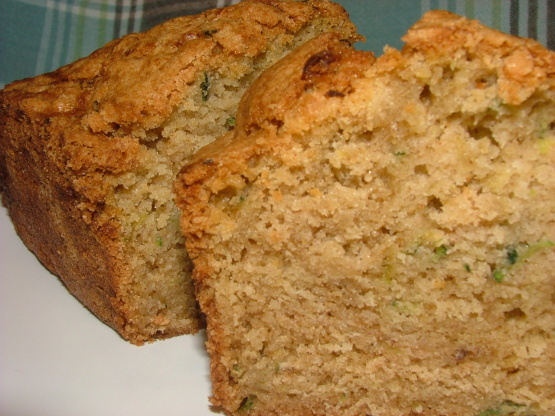 It's that time of year! Here's a delicious bread to take advantage of the end-of-the-summer glut of zucchini.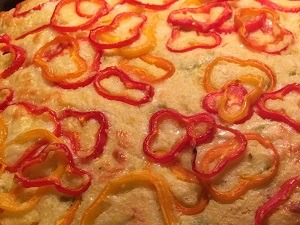 Good stuff 8) Wasn't sure what "large" meant, when selecting a zucchini. I used 1/2 of a 5.25 lb. (!?!) one from my garden, seeded, and added 1 large carrot. Be sure to use a heavy-duty mixer, as the dough is very, VERY sticky and heavy, until you add (in another - even larger bowl!) the grated veggies. Recommend you use your hands to mix it. I made one loaf in an 8 x 4 glass pan, and a second in a 9 x 5 dark tin pan. Both were still gooey on the bottom after 70 minutes. Next time, I'll cook lower and slower; 325 for at least an hour and a half, and I'll do a better job of pushing the cake tester all the way to the bottom to test for doneness. May add some raisins, too. YUM! Thanks for a warm, spicy treat, and a great way to use up some of the zucchini that is taking over the garden!
Heat oven to 350°; Beat eggs, sugar, oil and vanilla together until smooth; stir in flour, baking powder, baking soda, cinnamon, salt, ground cloves, ginger, nutmeg and allspice until just combined; stir in zucchini and pecans.
Spoon into two greased 8x4-inch loaf pans, filling 3/4 full; bake until golden and a cake tester tests clean, about 1 hour.