jonesies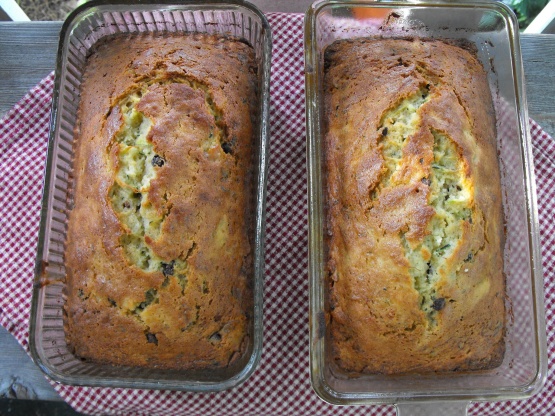 I have had this recipe so many years that I don't remember who gave it to me. We enjoy it very much, and the kids would eat squash this way when they wouldn't touch it in other ways.

I have been making this recipe for years with one difference, 3 tsp. of cinnamon! It is a fabulous recipe and I am frequently asked to share the recipe. Thanks for posting, I'll send those who want the recipe to this site and your recipe from now on!!!
Beat together the eggs, sugar, and oil.
Add the other ingredients, beating well.
Bake at 350 degrees for about 1 hour in two oiled and floured loaf pans.