diner524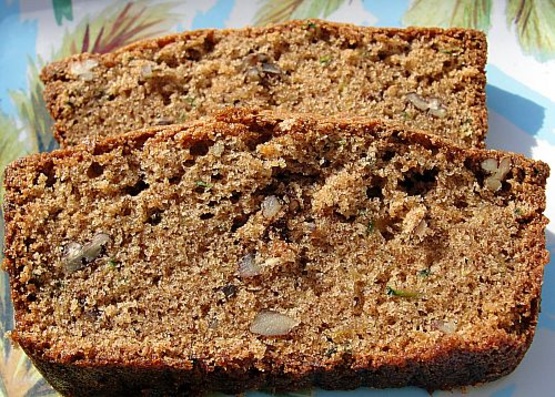 This is one of the best zucchini bread recipes I have found. Everyone on my family loves it, especially when our garden has fresh zucchini.

Dcmac, We just got the first 4 zucchini from our garden,we fried one and then I just had to try this recipe as zucchini bread is my favorite in this whole world,It was so very good and moist it just melts in your mouth, and the spices were just right.My husband complemented me on how good it was,so I know it was VERY good. Thanks,Darlene Summers
Blend oil and sugar.
Add eggs and zucchini.
Sift dry ingredients together and add to the sugar mixture.
Add nuts and vanilla.
Bake in 2 loaf pans at 300 degrees for 1 hour.