Izy Hossack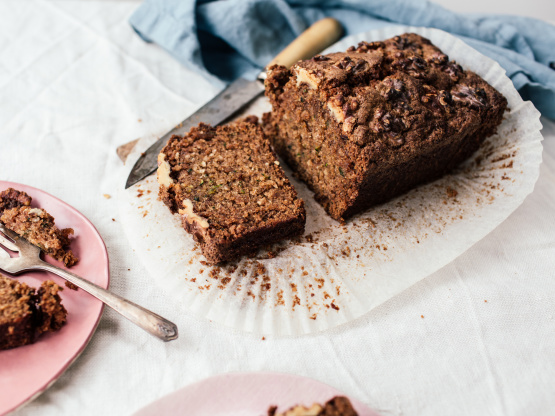 This moist bread has been in the family for as long as I can remember. I like it because it's easily thrown together in one bowl and very moist -- perfect for a snack at work or school!

This recipe is so very much like my MIL's recipe that I posted here, but I love zucchini bread, so I simply had to try it. Friedel, this recipe is really delicious! I made it exactly like the directions called for and made two beautiful loaves. I did add chopped walnuts. This recipe calls for more sugar than my MIL's recipe and I did enjoy the added sweetness. Thanks for a wonderful treat!
Preheat oven to 350 degrees.
Combine all ingredients.
Pour into two greased loaf pans.
Bake for one hour.