MA HIKER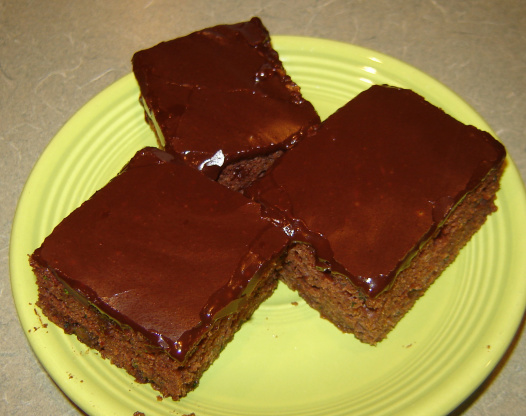 From Sonya. They are great. You can top with chocolate fudge icing.

Tasted just like chocolate cake, very moist. Directions need to state to add the zucchini before the dry ingredients, other wise to hard to mix. I had to use a food processor after I tried using my hand mixer.
Cream together sugar oil and eggs
Add rest of ingredients.
Bake in greased floured 9x13 pan at 350 degrees for 30 minutes.