Parsley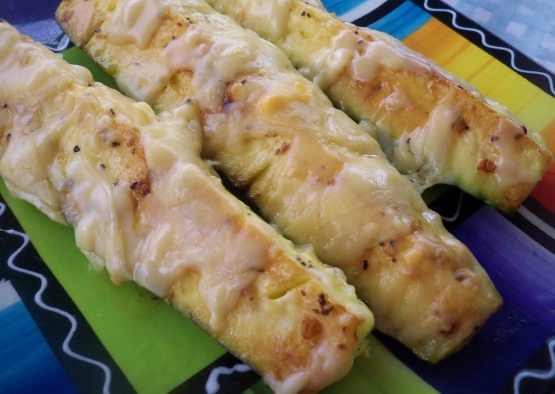 Zucchini and garlic fried in olive oil and topped with Asiago cheese in the broiler - I can assure you, whether you like zucchini or not, you will love this.
Heat olive oil in a frying pan on medium heat.
Score zucchinis, add a squeeze of lemon juice and add salt and pepper lightly. Let marinate for a few minutes.
Add garlic bits to the olive oil.
Brown both sides of zucchinis in the garlic and oil.
Sprinkle asiago cheese on cut side of zucchinis and oven broil on a cookie sheet until cheese browns.
Serve while warm.