Zucchini and Green Pepper Casserole
Parsley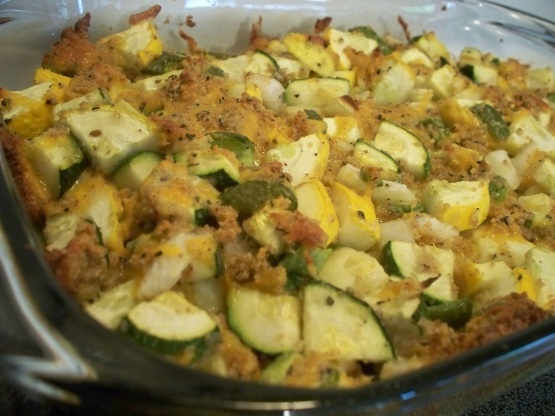 Quick, easy and it uses those zucchinis that everyone keeps giving you. Do ahead and put in the oven 45 minutes before dinner.

Lovely way to serve Zucchini,its nice to able to prepare in advance so you can just pop it in the oven.I did substitute the green pepper for Red and half the chedder for a blue cheese(alocal on e here in S.Africa)just for a variation.
Preheat oven to 350°F degrees.
Butter a 13x9-inch oven-proof dish.
In a large bowl mix all the ingredients, mix well.
Turn into the casserole dish.
Bake uncovered for 45 minutes or until veggies are tender and the top is lightly browned.