loof751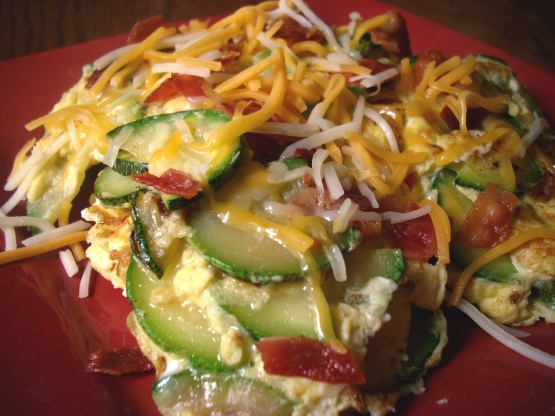 A delicious simple meal for all times. Healthy and one more use for zucchinis :) If you desire to have any meat added to it, feel free to cut slices of a sausage link and cook with the onion. Can also be served with cheese on top after it is cooked, or even wrapped in a tortilla for a breakfast burrito. This recipe is from Cyprus.
Slice the onion in long tin strips.
Cut the zucchini in half length-wise, and then make thin slices of it.
Break the eggs in a bowl and mix with the salt and pepper.
In a frying pan, add the olive oil and onions.
Cook onions until they begin browning.
Add the zucchini and continue frying until the zucchini gets brownish and soft.
Add the eggs in the frying pan and continue cooking.
When the eggs cook, remove from heat and serve.