Kathy228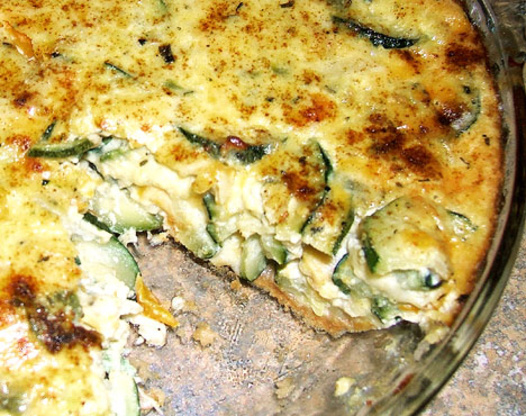 Everyone will enjoy this. Especially cheese lovers. I use a full cup of cheddar, 1/2 cup swiss and provolone or mozzarella for the rest. Any combination will do. I cobbled this recipe together from several that I enjoyed.

Very good i really like this one and will make it often especially when i entertaine the ladies.
Grease the bottom and up one inch, a deep dish, 9" pan. Evenly sprinkle on the breadcrumbs.
Bake in 350 oven for 12 minutes or until nicely browned. Remove from oven.
While hot, sprinkle with 1/4 cup Parmesan if desired. Set aside.
In a large pan, sautee the onions in the butter until soft.
Add the squash and red peppers.
Add all the sesonings.
Simmer til squash are just slightly tender. Remove from heat.
In a separate bowl, with a fork beat the eggs with the flour then combine the cheeses and eggs mixing together well.
Pour the egg-cheese mixture into the pan with the zucchini and gently combine.
Spoon the filling into the prepared pan, sprinkle with paprika if desired.
Bake for 30 minutes or until a test knife comes out clean.
Remove from oven and let set for 15-20 minutes before cutting.