Zopf (Traditional Swiss Plaited Breakfast Bread)
Chickee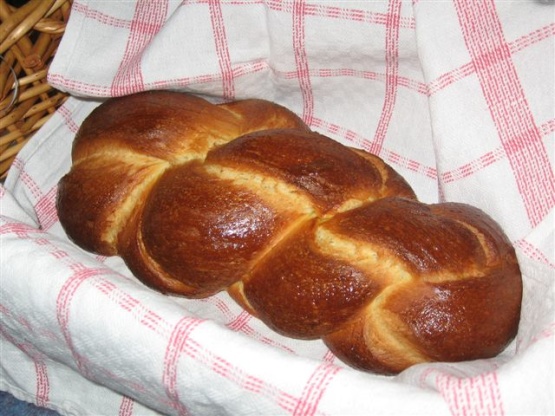 Zopf is a soft milk bread and is a family tradition with us; it is usually served with butter and jam, although can also be served with soft cheeses and cold meats. It is a breakfast or dinner bread. If you need to know how to do the plait, let me know and I'll send you a diagram! Based on a Betty Bossi recipe.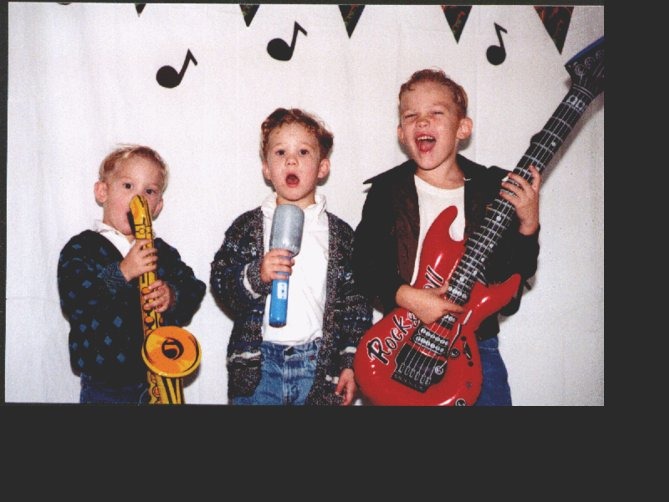 This was delicious!!!! I must admit that I cheated, and cut the recipe in half and made it in my bread machine, cuz I was short on time!!! It was still devine!!! I can't wait to try it again and braid it!!! Thanks Chickee!
1

kg plain flour

14.79

ml salt

30

g yeast (or a 1/4 ounce packet)

14.79

ml sugar

125

g melted and cooled butter

650-700

ml milk

1

egg yolk, thinned with
Mix together all ingredients except egg yolk to make a soft dough. Knead 10 minutes or so.
Divide into 4 and make long sausages with the dough.
Form the sausages into 2 square crosses.
Plait each cross, using a 4 strand plait, so that you end up with two loaves of plaited bread.
Put in the fridge until ready to bake- overnight, for example.
Paint the loaves with a little of the egg yolk.
Place a water bath under the oven shelf. Bake in the bottom half of a 220 degree Celcius preheated oven for 10 minutes, then turn the temperature down and bake at 200 degrees for 40 minutes.