Ewalla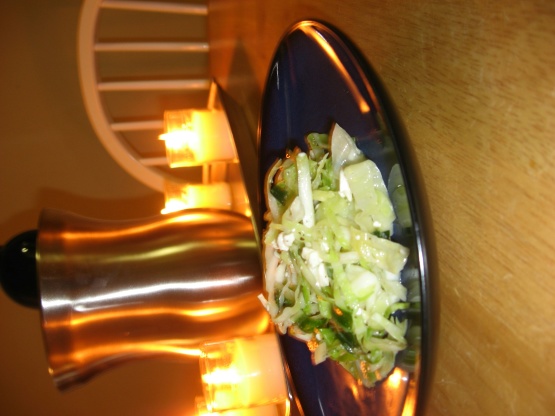 This is a little different from most coleslaws because it is vinegar based and has feta cheese in it. I love the slaw at Zoe's so I tried to re-create it and think I came pretty close. Not sure of the exact measurements so I just estimated them on here. Great for as a side for a BBQ. The cook time includes refrigeration.

Heard that Zoe's uses canola oil for a lighter flavor. Tried this substitution, extra delicious!
Combine shredded cabbage, feta and chopped green onions in a large bowl.
In a separate bowl whisk together vinegar, salt, pepper, sugar, and EVOO.
Pour over the slaw and toss.
Refrigerate until ready to serve. It's best if you let it refrigerate for a few hours so you may want to make it the day before.