Zippy Mustard Sauce for Sirloin Steaks or Roasts
Chickee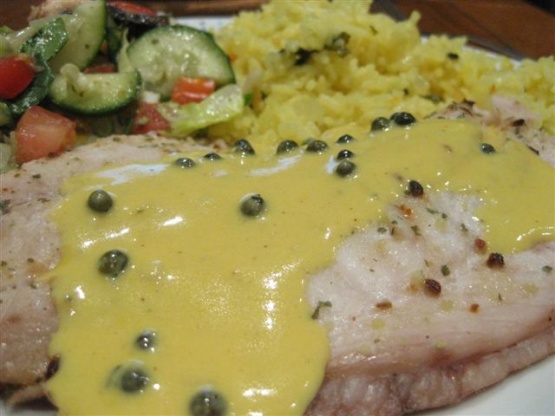 You will love this flavourful, easy to make mustard sauce. It speaks for itself. This is a very versatile sauce that can be used as a grilling sauce for bbqing or to marinade or garnish your favourite roast beef or steaks.

Easy to make, I think this would be just perfect over roast beef. I added green peppercorns and a little citric acid and served over fish- not quite the right match, I'm afraid, although DH devoured his! I will keep this recipe for my corned beef, thanks!
Combine, egg yolk, mustard, vinegar, water, horseradish, butter, sugar, salt and pepper in pot. cook and sir over low heat, until sauce thickens (5-10 min).
Remove from heat and stir until sauce is smooth.
Cool, then add whipping cream folding in gently. Cover and chill until ready to use.