Zippy Grilled Cheese & Bacon Sandwich
diner524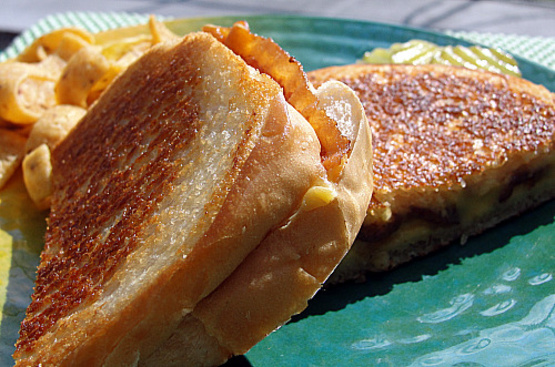 The Miracle Whip adds a little zip to a golden sandwich. It replaces the butter of the usual grilled cheese. Recipe is from Kraft.

Just a comment, since so many really enjoy this. I was not thrilled with the consistency of the bread after grilling with MW. Have always preferred MW to regular mayo since that was what Mom always used in everything. Had sister here for lunch and we agreed a good old grilled bacon and cheese sammie is pure comfort food, but will stick to butter -- unless we run out, and know there is a sub ! Thanks for the opportunity, Lainey.
Spread the outsides of both slices of bread with the Miracle Whip dressing.
Add the cheese and the bacon to the inside of one slice of bread.
Top with the other slice of bread.
Grill sandwich in nonstick skillet over medium heat for about 2-5 minutes, until the sandwich is golden brown and the cheese is melted.