flower7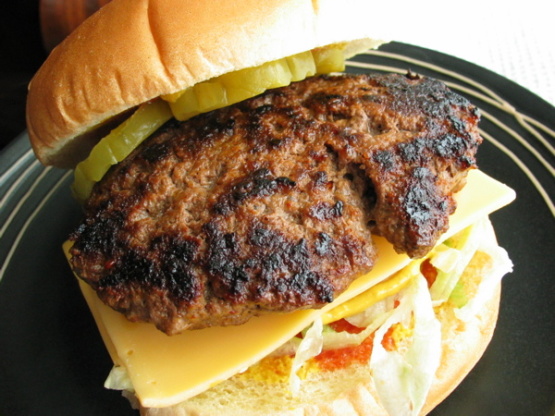 From "The Busy Family Cookbook."

I made this for my husband for a weekend lunch. He loved it! The taste of worchestershire came through well, as did the spices. Served it with a slice of low fat cheese. Thanks for sharing!
In a large bowl, combine the first 7 ingredients. Crumble beef over mixture and mix well. Shape into four patties.
Grill hamburgers, covered, over medium heat for 6-8 minutes on each side or until meat is no longer pink. Serve on buns.
Can also be broiled or cooked on indoor grill.