Tarynne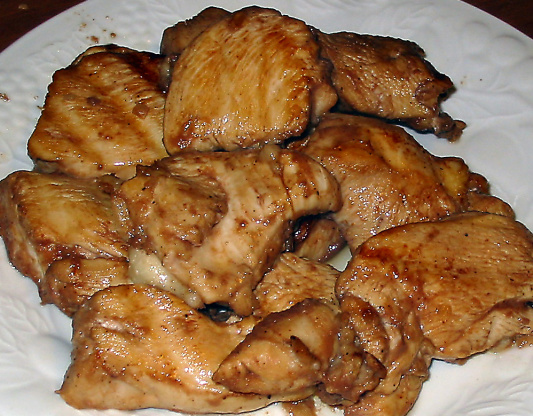 After coming home from the store with 11 pounds of boneless chicken breasts, I decided to try freezing some in marinade. this is an adaption of a recipe a friend gave me years ago. The marinade can be used with other pieces of chicken. Chicken can also be cut into smaller pieces and bbq'd on skewers that have been soaked in water. For a nice appetizer.
Combine barbecue sauce, garlic salt, onion flakes, pepper and beer in a gallon size Ziploc freezer bag.
Close Ziploc and mix thoroughly.
Add chicken to ziplock and make sure all pieces are covered in marinade.
Lie bag flat in freezer until frozen solid.
Chicken can be frozen up to 4 months.
Move chicken to the refrigerator 2-3 days before serving. Chicken will need time to thoroughly defrost and absorb the marinade.
Remove and discard marinade.
Grill chicken pieces on a low heat until internal temp reaches 165 deg, about 7 min per side or 7 min total on a george forman grill.
For smaller portions place desired amount of chicken in quart size freezer bag and add enough marinade to cover chicken. Freeze as above.