lazyme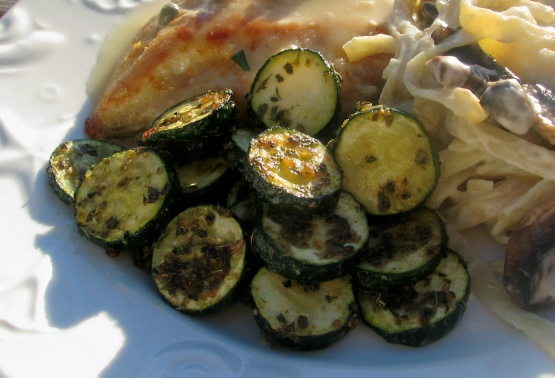 A quick and easy way to serve Zucchini. This makes a good side dish goes well with any meat or pasta. This recipe comes from The Garlic Lovers Cookbook.

Delicious side dish! I halved the recipe, which I thought was more than enough for 4 hearty servings. I thought the blend of seasonigns was terrific and will be making this dish again often. The zucchini came out a beautiful bright green - very attractive. Thanks!
Wash Zucchini, but, do not peel.
Slice in rounds about 1/4-inch thick.
Mix together remaining ingredients except olive oil.
Sprinkle over zucchini and toss until seasonings is well distributed.
Heat oil in skillet.
Add zucchini and sauté until browned on both sides, about 10 minutes.