Zesty Roast Beef Roll-Ups
This is goooood, I even use the dressing as a zippy vegetable dip.
Directions
In small bowl, stir together sour cream, horseradish, and mustard.
Spread about 3 tablespoons mixture evenly over each tortilla.
Arrange 5 or 6 spinach leaves over sour cream mixture.
Place 2 slices roast beef over spinach; sprinkle with around 3 tablespoons cheese.
Roll up each tortilla tightly; wrap in plastic wrap.
Refrigerate 4 hours.
To serve cut each in half.
**Time does not include refrigeration.
Reviews
Most Helpful
Wasn't my favorite recipe. I had high hopes, but it was just TOO much sauce, and a little too strong tasting.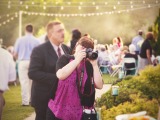 I made these tonight for my partners lunch tomorrow, using leftovers from Roast Beef in a Bag. I did sneak half of one tortilla roll-up (just for testing and posting purposes,lol). I did add some sliced red onions but didn't change anything else. Totally delicious and a great addition for my "what's for lunch" cookbook. Since I only made two tortilla's I have a lovely amount of leftover spread to dip some vegetables in tomorrow! Thanks for a tasty recipe!