Ashley Cuoco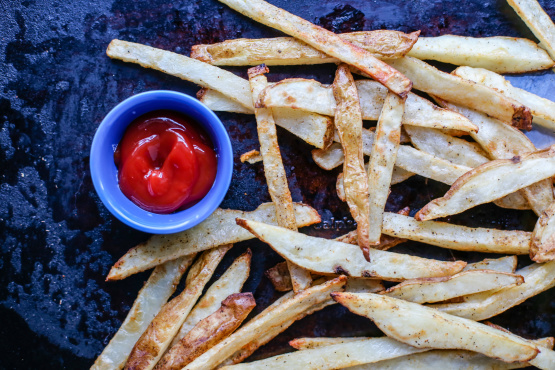 As good as fried and more healthy to boot!

Have made several times now, the only thing I've done differently is put them under the broiler for about 5-10 minutes to get them really crispy.
Heat oven to 450°.
Spray a baking sheet with cooking spray.
Combine all dry ingredients and combine with potatoes, tossing to coat.
Drizzle with oil, tossing again to coat.
Arrange potatoes in a single layer on baking sheet and bake for 35 minutes or until golden brown.