Rach2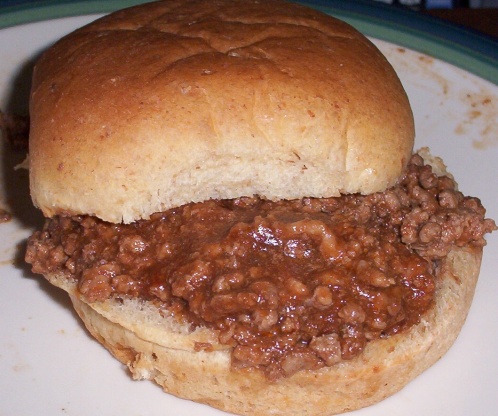 I got this recipe from Quick Cooking Magazine. It is a nice change from traditional sloppy joes, yet very easy to make. I made it without the celery and it was still delicious!

Excellent. My husband and kids all love these. The only thing I leave out is the celery. Better than sloppy joes. Thanks!!
In a large skillet, cook beef and celery over medium heat until meat is no longer pink; drain.
Add the soup, water, ketchup, Worcestershire sauce, and mustard.
Bring to a boil, then reduce heat and simmer, uncovered, for about 20-25 minutes or until thickened, stirring occasionally.
Serve on buns.