Zesty Garlic-Avocado Sandwiches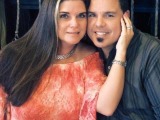 From Country Woman Magazine. Here's a tasty meatless sandwich with garlic, avocado, cream cheese and bagels. For a variation, add fresh chives or minced sun-dried tomato to the cream cheese.
Directions
In a small mixing bowl, beat the cream cheese, avocados, garlic and salt until smooth.
Spread on bagels; top with tomato, cucumber, onion, pepper rings and lettuce.
Most Helpful
this was yummy. thanks so much for posting it.

These were good. A little difficult to eat though. The spread kept sqeezing out the sides. I see in the picture that they are displayed open faced but the recipe wasn't very clear about it. Maybe that would be easier if you can hold all the ingredients on top. I added a little tabasco to the spread and some fresh basil leaves on top. Tastey!

I LOVE veggie sandwiches and these hit the spot! I only made 2 bagels and made them open-faced. I used 3oz neufchatel with half an avocado and a whole garlic clove (garlicky!). I added pepper, tabasco, cumin and cilantro to the cream cheese and mixed it all with a fork. I used roasted red peppers. Beautiful, healthy and delicious! Made for Zaar Tag.