Marlene.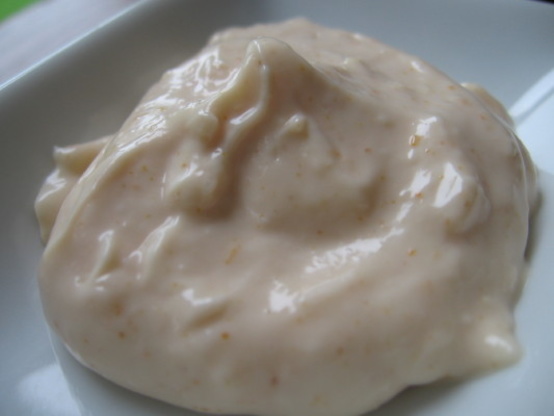 This is a clone of the FANTASTIC Burger King onion rings sauce! From TopSecretRecipes.com

I've never eaten BK onion ring sauce, so I'm not rating this on whether or not it is their recipe. We loved this sauce, especially the addition of the horseradish. I will make it again, but because I'm a heat wimp I plan to cut back on the amount of cayenne. I had no problems, like another reviewer, with it being runny. I also served it with french fries as I didn't have the makings for onion rings. Made for Fall 2012 Pick A Chef.
Mix ingredients together in a bowl with a tight lid.
Refrigerate for an hour.