travisw7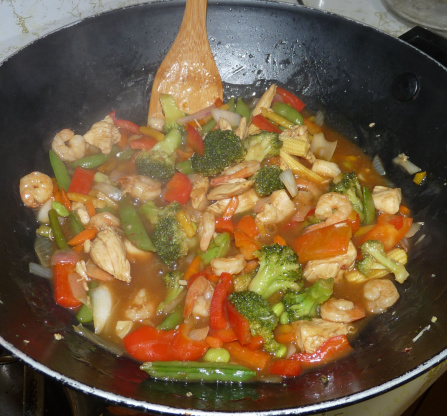 Was very yummy! DH rated it a "7 or 8 stars" meal, which is a great thing! Easy to prepare. We used bok choy, red bell pepper and zucchini with some fresh onion for the veggies. Very filling and perfect flavoring!
Cut chicken in desired sized strips or cubes.
Slice vegetables.
Prepare sauce. Heat oil in a large skillet or wok.
Stirfry chicken, sliced garlic, and ginger over medium/high heat until chicken is cooked.
Add vegetables and stirfry until vegetables are tender-crisp.
Add sauce ingredients, mixing well.
Cook and stir until sauce thickens.
Serve garnish with grated lemon or sesame seeds.