Zesty Cheddar and Green Chili Cornbread
This is my recipe for cornbread and I think it is great! You can make this mild or spicy, it only depends on the heat level of your chilies. I buy the fire roasted mild green chilies which are very good. I also like to use sharp cheddar because I think that it is more flavorful. You can use regular or buttermilk, I prefer buttermilk as the cornbread comes out more moist. Enjoy! Be careful to mix this only until combined in order to avoid it getting tough.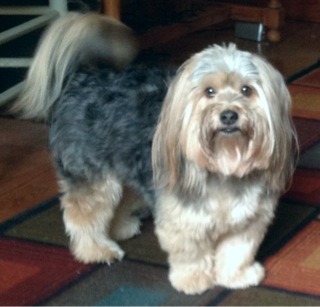 BF and I loved this cornbread. Really tasted great with our fish and green beans. Would be perfect with soup beans too. Thanks for a keeper.
Stir together well flour, cornmeal, sugar, baking powder, and salt.
Beat eggs, buttermilk, oil together until well mixed.
Add shredded cheddar and chilies to flour mixture and stir.
Add wet ingredients to dry and stir until just mixed. Do not overmix as this will make tough cornbread.
I use a 9x9x2 in pan and bake for 27-35 minutes at 400°F, depending on your oven.
As another variation I like to add a half cup or so of roasted corn (drained) and cut back on the amount of chilies and cheese.