Zesty Carrots A.k.a. Clean out the Veggie Bin
Bergy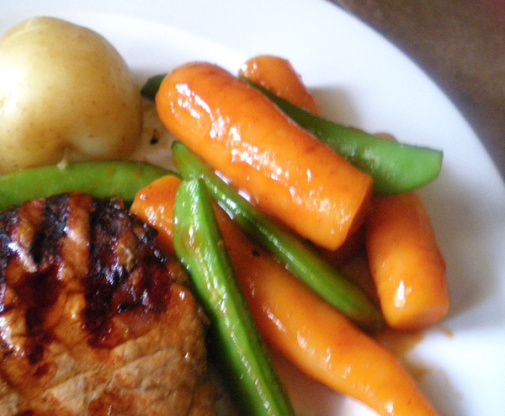 This is a simplified version of an old Amish recipe. Kids can make it if you are teaching them to cook.
Steam the carrots until done to your liking, 10 minutes for crisp, 15 for medium, 20 for soft.
Drain water and save for soup stock (ice cubes of vegetable cooking water are easy to save) Pour your favorite BBQ sauce on top and heat through.
Go ahead and add chopped onion, bell pepper or leftover yams or sweet potatoes if you like.
You can also add other veggie leftovers like corn, green beans, cauliflower or broccoli stems.