Zesty Baked Parmesan Chicken
Ang11002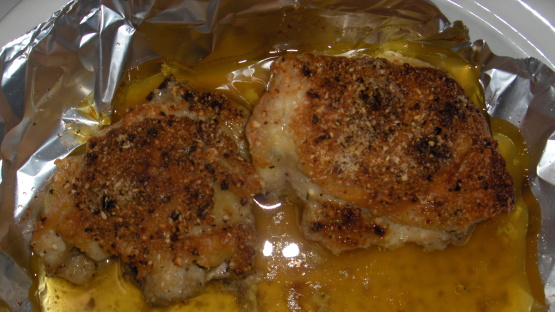 This recipe is super easy and quick. You can use skinless breasts or skinless thighs. I cooked the thighs 10 minutes longer.

This was really easy to make and good. It has a lot of flavor with just a little bit of work. Next time I would broil it to get it more brown but it was great as is. Great weeknight meal.
Mix cheese and salad dressing mix.
Moisten chicken with milk, coat with cheese mixture.
Place in shallow baking dish.
Bake at 400 degrees for 25 minutes or until cooked through.
For a golden, crispier chicken, set oven to broil.
Broil 2 to 4 minutes or until golden brown, watching closely.