A wonderful treat from a wonderful friend. She says a terrific treat for your family especially in the fall and winter.
Directions
Stir flour and ginger ale til smooth.
Drop by level Tablespoons into oil.
They will rise and turn a nice brown.
Drain on paper towels.
Sprinkle with confectioners (powdered) sugar.
Reviews
Most Helpful
I make this receipe as often as I can!!! if the batter is too thin add more flour.... also for a littlw more flavor add vanilla 1 or 2 teaspoons for extra flavor..... serve with ice cream yummmm its a big hit when I make them :-)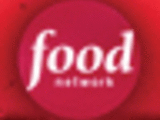 Decided to try this odd little recipe. Made just half the recipe, since I had my doubts. NOT good. The batter is too thin, so it just spreads out all over the place when dropped into the oil, no matter how carefully one does this. Comes out flatish and very greasy. One side was just full of bubbles which would absorb the oil. This is NOT a zeppole!!! I'm sorry; I like to try unusual recipes, especially when they work out, but this one...not! I just threw it all away.
this is the best,easy and simple.Gave this info to many friends and family.Thank you so very much