Zen Green Tea Shake With Mint and St-Germain Liqueur
Rita1652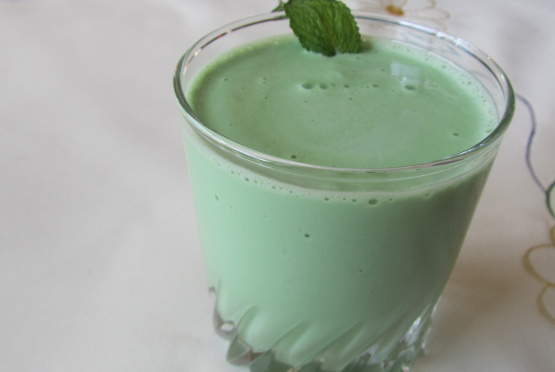 Move over grasshoppers! This creamy green drink is made with Matcha green tea (high in antioxidants) ice cream. You can find it in any Asian supermarket. This drink is hinted the mint and St-Germain Liqueur which is made from Elderflowers and has the aroma of lychee's.
Mix all three ingredients except mint leaves together in a blender and blend until drink has the consistency of a good milk shake.
Garnish with mint leaves.
Enjoy!