Zapekanka Iz Tsvetnoy Kapusty (Baked Cauliflower)
Parsley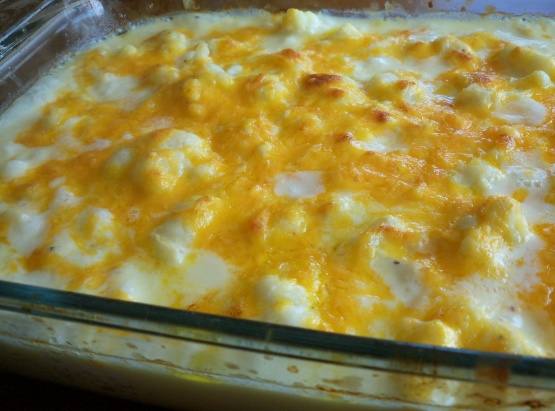 Traditional Russian recipe from a friend of my grandmothers and found in her recipe box.
Wash the cauliflower and split into florets, boil in lightly salted water for 5 minutes, and then drain in a colander.
Saute the flour in 2 tbsp butter until golden brown, add another 2 tbsp butter and the milk, stirring continuously with a whisk.
Allow to thicken a little then stir in the sour cream. Season then simmer 5 minutes more, stirring regularly.
Pour the cauliflower florets into a greased oven proof dish, pour over the hot sauce, sprinkle with the cheese and bake in a 400°F oven until golden brown.