Zahluk (Tunesian and Moroccan Eggplant Puree (Spread))
twissis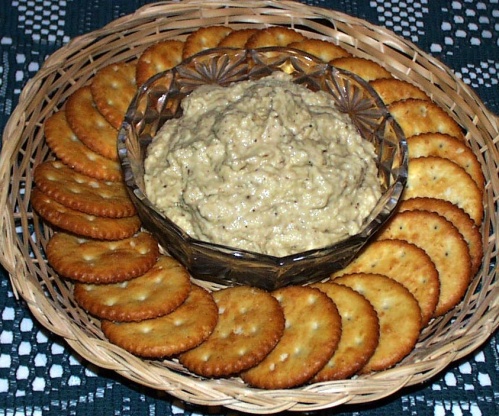 This is a recipe that we've tried as part of our African cooking evening. Serve it as an appetizer or snack with flat bread. Recipe source is an African cook book which labels this dish as Tunesian. This recipe uses less oil than another Zahluk recipe I've seen in a Moroccon cook book.

this was amazing! i served it with warm pita bread. my husband loved it as did I. thanks for a beautiful recipe!
Preheat oven to 180°C Discard stalk part of eggplants, put them on a tin and cook them for an hour in the middle of the oven. Let cool.
Halve eggplants and use a spoon to remove the flesh. Discard the skin. Put flesh into a bowl and use a fork to mix in cumin, minced garlic clove and olive oil. Season with lemon juice, salt and pepper.
Put into a serving bowl and sprinkle with the chopped fresh coriander.
Serve with flat bread.