Prep 20 mins
Cook 30 mins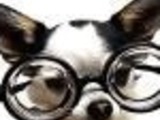 This is a take-off on the classic Chinese Chew--a chewy, gooey candy/dessert.
Directions
Simmer chopped apricots and raisins in white wine till fruit is soft and liquid is nearly evaporated
Preheat oven to 350°F
Butter and flour a rectangular baking/pyrex pan
Mix dry ingredients and lemon rind
Stir in chopped and softened apricots and raisins and the chopped cashews
Stir in the well-beaten eggs
Spread the mixture in the prepared pan
Bake for 30 minutes
Remove from oven and cool briefly
Run a sharp knife around the sides of the pan
Sprinkle granulated sugar onto the top of the candy
Invert onto a plate
Sprinkle granulated sugar onto what is now the top of the candy (this sprinkling should occur while the candy is still warm)
Cut into 2" squares
Enjoy!
Most Helpful
I made these and sent them to work with dbf as I'm having tooth issues and these didn't look like a very good idea lol. I skipped the cloves completely, used seasoned cashews as thats what I had on hand, and thew in 3/4 cup each of two bags of mixed dried fruits I found at the produce stand. Apricots, cherries, apples, nectarines, cranberries, raisins and pears. Between the three he works with, and the boys at the shop he didn't have any left to bring home, so thats 5 stars to me.

Taking a hint from Susie D's review, I cut the amount of cloves in half & was happy enough with that! And, of course, I really liked the cinnamon, lemon, nuts (finely chopped), & fruits that went into this recipe! Certainly something I want to make again! Thanks for sharing! [Made & reviewed during the Asia part of Zaar's World Tour 4]
I did use white grape juice instead of white wine for this recipe. The apricots, raisins, and cashews are favorites so couldnt go wrong with this recipe. I did not use the whole two tablespoons of sugar for sprinkling while the candy was warm. Thank you Kate!