Yummy Seasoned Minute Rice
Zaney1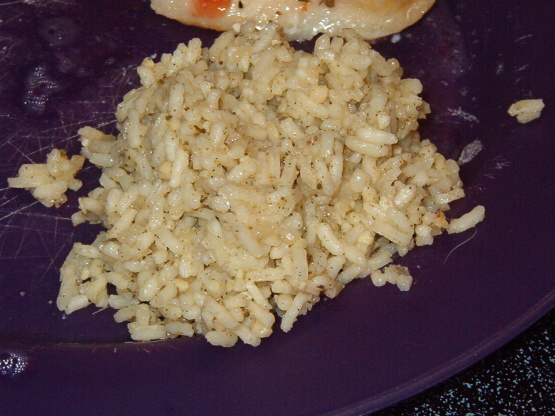 tired of the same ol' plain ol' white rice? well here's an quick combo of herbs to jazz up that boring oldie that rivals any Rice-A-Roni box. i serve this on the side of my Hawaiian style chicken kabobs and its fantastic!
Add all seasonings except butter and half of the sesame seeds to a microwave safe measuring cup.
Add water and heat in microwave for 2 minutes to dissolve bouillon.
Transfer to a small pot with lid and bring to a boil.
Add rice, stir, cover and remove from heat.
Let steam for 5 minutes and then add butter, fluff and recover until ready to serve.
Sprinkle with remaining sesame seeds when serving.