Yummy...roasted Garlic Mashed Potatoes
lazyme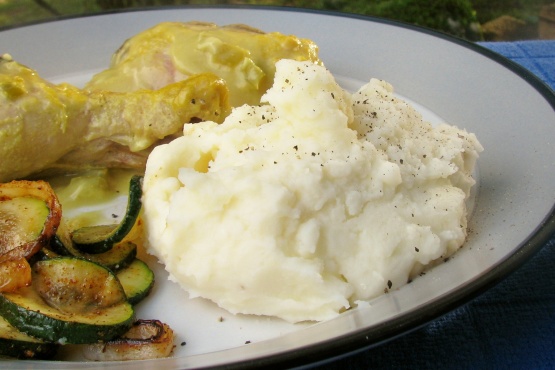 Our family enjoys these potatoes with almost any main course. Hope you enjoy!
Preheat oven to 350°F (175°C).
Drizzle garlic with olive oil, then wrap in aluminum foil. Bake in preheated oven for 1 hour.
Bring a large pot of salted water to a boil. Add potatoes, and cook until tender, about 15 minutes. Drain, cool and chop. Stir in butter, milk, salt and pepper.
Remove the garlic from the oven, and cut in half. Squeeze the softened cloves into the potatoes. Blend potatoes with an electric mixer until desired consistency is achieved.