Yummy Oven Blasted Chicken

I created this for my 16 year old brother and his friends and they devoured them! The skin is yummy, the chicken is moist, the process is easy! If you don't care for salty then just cut down on the salt!
Directions
Rinse chicken and set on a plate of paper towels and pat all over with paper towels to dry.
Melt butter.
Brush half of the butter onto the chicken.
Using your hands, rub the seasoned salt and cayenne pepper all over the chicken paying special attention under the skin and the inside. Use all seasoning.
Pour the rest of the butter on top being careful to not lose any seasoning.
Quarter and onion and stuff it in the cavity.
Bake at 450 for about 20-25 minutes and then finish cooking at a reduced temperature of 400 for 40-50 minutes. Time depends on size of chicken.
Serve whole or cut up!
Most Helpful
Excellent chicken! I roast whole chickens fairly often and I really enjoyed the flavor of this one. The combination of seasoning salt and cayenne is wonderful. (Next time I'll lessen the cayenne to about 1 1/2 t. because my family would prefer it a tiny bit less spicy.) The chicken skin was nice and crispy, while the meat was perfectly moist. Great recipe!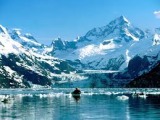 A very good and easy recipe. I used less butter and didn't measure the seasonings. I used more of the seasoning salt than the pepper. I didn't want to use too much pepper or my kids wouldn't eat it. I aslo used a whole cut-up chicken. I cooked it for 25 minutes at 450 degrees and 15 minutes at 400 degrees. Next time I'll cut the 400 degrees to 10 minutes and check it then.