Pneuma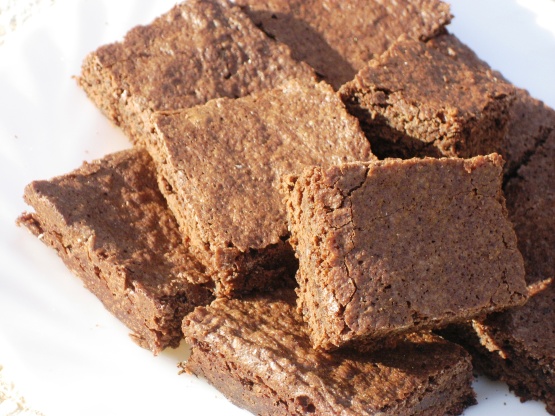 You won't be able to tell that these are even low fat!! Got it from America's Test Kitchen website. It's definitely worth trying. This is my only brownie recipe now!

These were chocolately, moist brownies. I served them for dessert without telling anyone they were low fat. My son and husband had at least 4 brownies each. I didn't have any light sour cream on hand-so I used black forest flavored yogurt as a substitute. I will be making these again. Thanks for sharing :-)
In bowl, stir and set aside: flour, baking powder, salt and cocoa.
In a glass bowl: add bittersweet chocolate and butter. Melt over a pot of boiling water. Be careful not to get any water in the chocolate!
When melted, set aside to cool for 3-4 minutes.
Whisk into melted chocolate: sour cream, sugar, egg and egg white, and vanilla.
Fold in flour mixture.
Stir in Hershey's syrup.
Put aluminum foil on the bottom of a 8x8 baking pan. Spray with cooking spray. Pour brownie mixture into pan.
Bake at 350°F for 20-25 minutes or until toothpick inserted in middle comes out with a few moist crumbs attached.
Take out of oven and let it cool for about an hour before taking out of pan to cut into squares (They mentioned if you take them out without cooling, it won't get as moist).
Enjoy! :).