Yummy Low Carb Gingersnaps-Diabetic Friendly!!!
Pneuma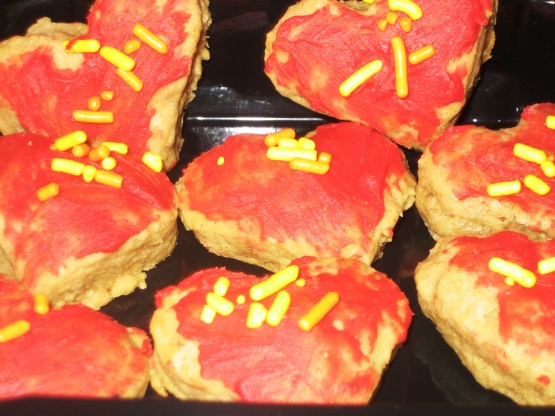 Original recipe from Unknown Chef 86 but has been changed to fit diabetic lifestyle. These are moist, chewy and do NOT taste low carb!!!
Cream butter, Splenda, molasses and vinegar together until blended.
Beat in eggs.
In separate bowl mix all dry ingredients and blend into butter/sugar mixture.
Will be a very firm dough.
Break off pieces and roll into 3/4 inch balls and place on greased cookie sheet.
Flatten to disk size 1/2 inch thick.
Bake at 350 for 8 minutes only.
They will not darken so don't overbake.
Remove from cookie sheet immediately to prevent further cooking.
Enjoy while still warm!