gailanng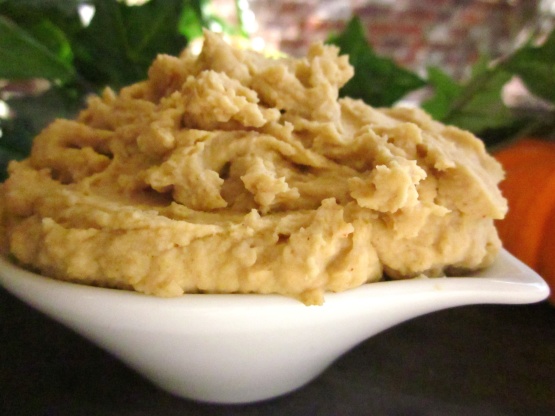 One of our favorite recipes. A friend gave me a hummus recipe a few years ago, but my husband has altered it so many times that this is the recent final product. Tastes so good with great flavor! Our favorite way to eat this hummus is on bread with sliced avocados and tomatoes on top. Also tastes great in a pita sandwich with avocados, tomatoes, lettuce, sprouts, cucumber, etc. You can use it as a salad dressing by doubling the water. I'm not crazy about it as a salad dressing, but others I know have enjoyed it.

This IS yummy! and so easy! I will use much less salt next time tho. I used a scant teaspoon and it was still to salty for me. Made for ZWT6.
Blend all ingredients on high until creamy.
Garnish with sliced tomato and a piece of lettuce or parsley.
*For a dressing, double the water.