loof751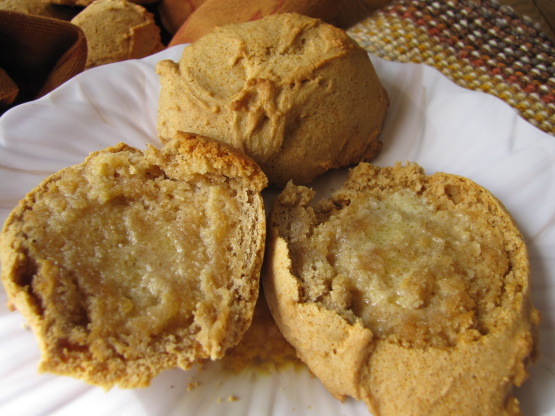 This is a little something I've always made for my nephew when he's got da blues. It always cheers him up. Sometimes he likes eating it with butta; other days, he likes it with whipping cream! It's delish!

What a delightful treat! I halved the recipe and got 8 good-sized biscuits. The honey flavor really shines through in these and the cinnamon is just the right touch. I had mine with butter and just loved them - thanks for posting this recipe! Made for Spring PAC 2009
Preheat oven to 350°F.
Mix flour, baking soda, and cinnamon.
Mix in butter, honey, and eggs.
On an ungreased cookie sheet, spoon dough on cookie sheet.
Bake for 10 minutes.
Enjoy!