Yummy Grilled Tuna and Cheese Sandwiches
-Sylvie-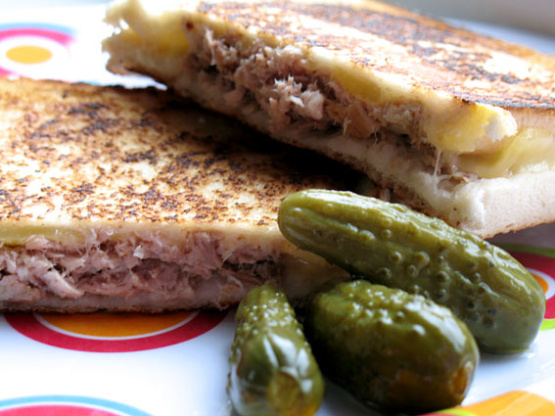 Very simple but, great to take to work. Something anybody could cook.

As written, this was just OK. I added some onion powder and mayo to the tuna and made more sandwiches and my family liked them better.
Spread both sides of the bread thinly with butter.
Place the cheese on the bread and then the tuna.
Grill for 2 minutes on each side or until the bread is golden brown.
Serve or refrigerate and eat later (they are still nice cold).