Jubes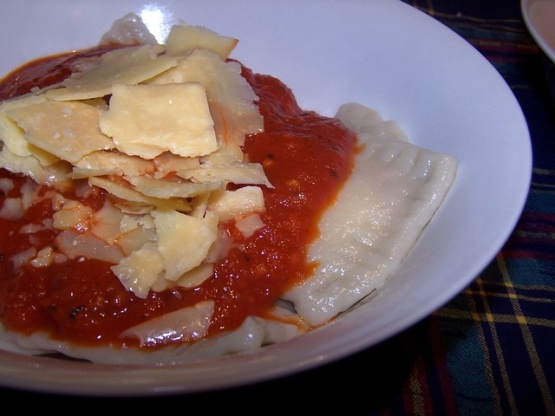 Ok so this recipe is from Bette Hagman's Gluten Free Gourmet. It was so easy and yummy I had to share it with the rest of you. I made this into Ravioli and lasagna and both were amazing! I would recommend using a pasta maker because this dough is tough! It would be hard to roll by hard! I doubled, and tripled this recipe and it was fine. On it's own it does not make too much, maybe enough for 1 small lasagna. This is done best with 2 people...also a bottle of red wine helps the process!

I made lasagna with this recipe. I did not however boil the pasta first, I just baked it.
Before I was gf I used to make my own wheat pasta for lasagna and never boiled that either.
I baked at 350 for about 40 minutes.
Combine dry ingredients.
Beat eggs lightly, add oil and mix into dry ingredients.
Work into a ball and kneed for a a few minute.
Put through your pasta maker following its instructions.
(Stuff with filling if you are making ravioli).
Cook pasta in boiling water with salt and oil.
The book says it needs 10-20 minutes, I found 5-8 worked for me.
If you want to save pasta for later freeze before boiling. Flash freeze raviolis individually before putting into a bag so they don't stick together.