mosma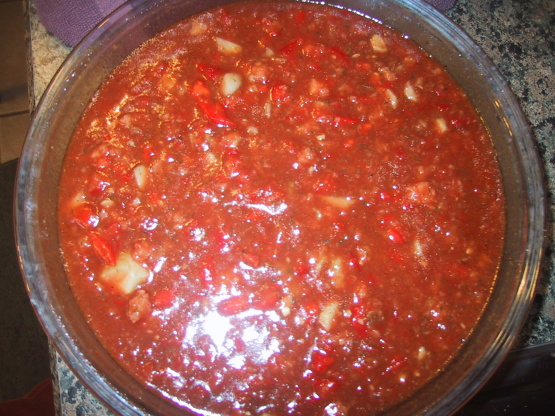 This is a delicious recipe for anytime! It's a solid recipe that's flexible enough for you to tailor it to your own tastes but delicious even if you just simply follow the instructions. The flavors get even better if it lasts for a day!

Top Review by mosma
Yum! I love gazpacho and this one was easy and really really flavorful. It made a LOT more than I thought it would. I made this tonight and am very much looking forward to eating it again tomorrow when the flavors concentrate even more. Thanks for this recipe.
Working in batches, blend all ingredients except hot sauce in processor to coarse puree.
Transfer gazpacho to large bowl.
Season to taste with hot sauce, salt and pepper.
Refrigerate until well chilled, about 2 hours. (Can be prepared 1 day ahead.).
Ladle into bowls and serve.