lazyme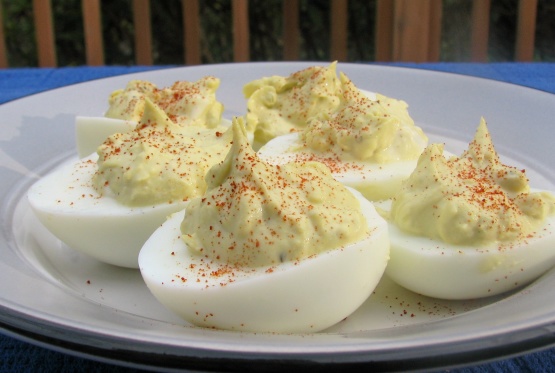 This is an easy way to make yummy deviled eggs!

Also meant to note if using Coleman ' s Dried Mustard to check the taste of the egg mixture before adding salt. I normally add salt when cooking but this is one of those that you should wait before adding. Also, the Coleman ' s is hot and blooms as it sits. So good.
Cut peeled eggs in half lengthwise.
Slip out yolks.
Mash with fork; mix in seasonings and dressing.
Fill whites with yolk mixture heaping it up lightly.