Yummy Crock Pot Shredded Chicken for Tacos!
Ambervim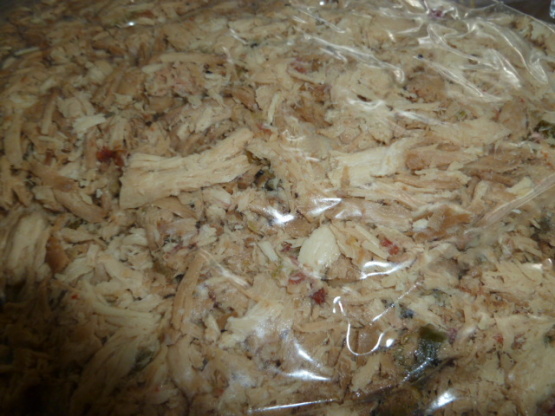 This is sooo good and healthy too! Use this shredded chicken for your tacos, enchiladas or whatever else! Got this recipe from a crockpot cookbook.

AMAZING!!!! my lil 5 year nephew (picky eater) tried a soft taco w/chicken and monterrey jack cheese and trappeys hot sauce.. and was screaming I WANT MORE TACOS I WANT MORE TACOs lol i was shocked cause this kid does not care much for food but loved these tacos! Thank you for posting this recipe :) i will prob make this once a week to use for tacos/tostadas/burritos/tortas/enchiladas/salads its so tasty :) and definetly going to bring this to a potluck. :)
Put the chicken into the crockpot.
Pour rotel and seasoning on top.
Cook on low for 6-8 hours and it's done!