teresas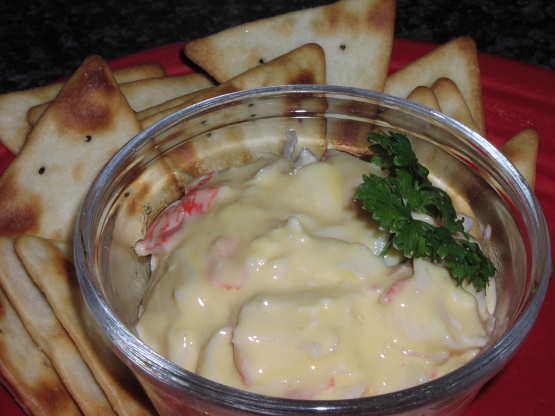 Recipe from a crock-pot cookbook. Super yummy and always requested!

This was yummy...I cut the recipe in half and used the imitation (flaked) crabmeat and didn't see a reason to squeeze it...so I didn't...I served it with pita chips...this was very easy and really needed very little attention...thanks for posting it...=)
Combine all ingredients in slow cooker. Cover and cook on HIGH about 1 hour, until cheese is melted -- stirring frequently. Add Garlic Powder to taste. Serve with crackers, toasted sourdough, or cheddar garlic biscuits.