Heydarl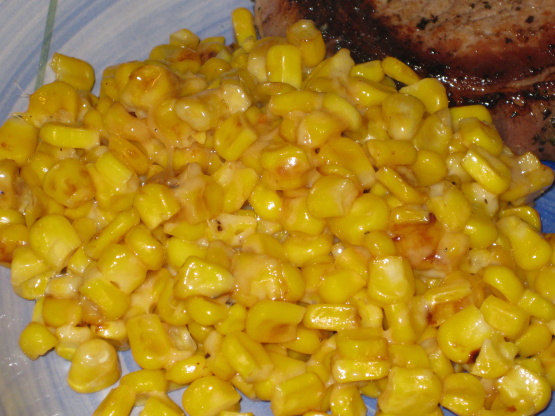 I know this may seem silly to post this simple recipe, but this corn is soooooo good! I make this at least once a week with a meal and my hubby only likes this kind of corn. Plain corn has gone out the window. This is so easy and yummy. Anyone could make it in a jiffy!

Top Review by MaMere
What a nice side dish this is! I made this using freshly grated white and yellow cheddar, and topped with a bit of toasted sesame seeds. Great flavor! Thank you for sharing Sarah in New York. Made for holiday tag P-A-R-T-Y
Melt butter in medium skillet and add corn.
Add salt and pepper and fry for about 5 minutes.
Add the cheese and stir until it's nice a melted.
Serve immediately!
Ohhhh -- it's soooo good!